We demonstrate our commitment to sustainability, and engage in public-policy making, through involvement in industry and broader global initiatives.
Global partnerships and memberships

BirdLife International
We signed a ten-year agreement with BirdLife International, the largest network of independent conservation organizations in the world.
BirdLife works with local communities to promote the sustainable use of natural resources as a means of conserving birds - as an important indicator of the health of an ecosystem - and other wildlife. BirdLife is a leading expert on bird numbers and biodiversity trends across the world.
We will work with them to implement conservation measures at our quarries around the world. We will also support wider initiatives to conserve and raise awareness of wild birds and biodiversity.
Visit the BirdLife International website.

Conservation International (CI)
We collaborate with Conservation International to support global biodiversity conservation efforts and raise awareness. We have worked with them to publish several of our conservation books. In 2008, we published, A Climate for Life: Meeting the Global Challenge. In addition, CI participates on the advisory board of our El Carmen conservation initiative.
For more information visit Conservation International website.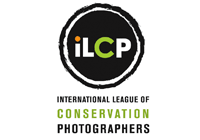 International League of Conservation Photographers (ILCP)
We work in partnership with the International League of Conservation Photographers (ILCP) for the production of books that inspire and raise awareness for the conservation of nature.
The Conservation Book Program began in 1993; the books have been published in partnership with recognized NGOs involved in the conservation of biodiversity, including Conservation International, BirdLife International, The Wildlife Conservation Society, World Conservation Union (IUCN), and other leading conservation organizations.
Through this editorial partnership, CEMEX and the ILCP focus on highlighting important conservation issues by using the most cutting edge conservation science and the best conservation photography.
Visit the ILCP website and learn about the new book of the series: "A Climate for Life".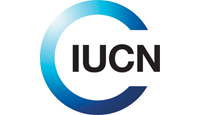 International Union for Conservation of Nature (IUCN)
In 2010, we began a three-year partnership with IUCN to strengthen our approach to water issues. With more than 1,000 government and NGO members and almost 11,000 volunteer scientists in more than 160 countries, IUCN is the world's oldest and largest global environmental network.
Visit the IUCN website.

Prince of Wales's EU Corporate Leaders Group on Climate Change
We participate in the highest levels of policy debate surrounding climate change through our participation in this group, which brings together business leaders from a cross-sectoral grouping of major European and international companies who see an urgent need to develop new and longer-term policies to address climate change. The group was brought together by the Prince of Wales and is managed by the University of Cambridge Programme for Sustainability Leadership.
For more information visit Prince of Wales's EU Corporate Leaders Group on Climate Change website.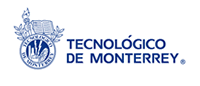 Instituto Tecnológico de Estudios Superiores de Monterrey
Founded in 1943 by a group of visionary Mexican entrepreneurs, Tec de Monterrey's multi-dimensional system has grown to include 33 campuses across Mexico, a Virtual University that reaches 23 countries, and several specialized research and knowledge-transfer centers, including its recently launched Institute for Sustainable Social Development.
Tec de Monterrey is also associated with Tec Milenio - a university that provides top-quality higher education programs to part-time students - and runs 15 corporate universities for leading Mexican companies and state governments.
Since 2003, CEMEX has strongly supported Tec de Monterrey's Graduate School of Public Administration and Public Policy, known as EGAP-CEMEX. This School has established collaborative agreements with prestigious institutions like Harvard University's John F. Kennedy School of Government. Its new state-of-the-art building in Monterrey was recently inaugurated by the President of Mexico, Felipe Calderon.
Visit the Tecnológico de Monterrey website.

United Nations Environment Program's Sustainable Building and Climate Initiative (SBCI)
We are a member of this initiative, which promotes sustainable building practices worldwide.

CWorld Business Council for Sustainable Development (WBCSD)
In 1999, as a member of the WBCSD, we were one of 10 leading cement companies to found the Cement Sustainability Initiative (CSI), a project that explores ways for our industry to meet the needs of the present without compromising the ability of future generations to meet theirs.
The goal is for the industry to reduce its ecological footprint, understand its social contribution potential, and increase stakeholder engagement. Today the CSI is a global effort of 18 cement producers, which have integrated sustainable development into their business strategies.
We are a member of the WBCSD's Energy Efficiency in Buildings (EEB) project, which seeks new ways to make buildings' life cycles more sustainable; and we co-chair the Urban Infrastructure Initiative (UII), a WBCSD project that promotes "a world where cities provide a sustainable environment to live, work and play."
Visit the WBCSD website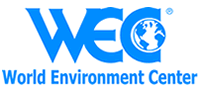 World Environment Center (WEC)
We are members of the WEC since 1995. The Center is an independent, global, non-profit, non-advocacy organization that advances sustainable development through the business practices of member companies and in partnership with governments, multi-lateral organizations, non-governmental organizations, universities, and other stakeholders.
Visit the WEC website.