A Pitstop for Santa's Reindeer
One of our colleagues spotted these Fly Agaric mushrooms during a quarry walk!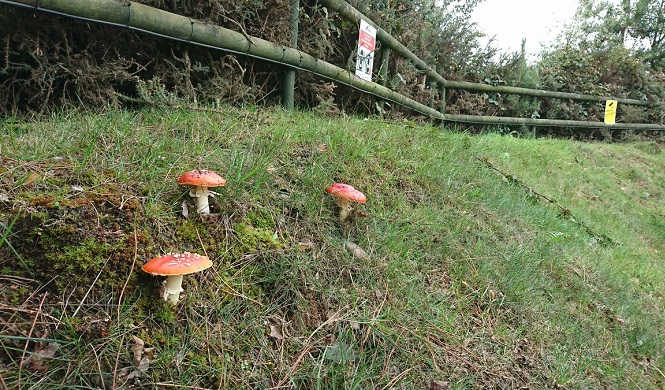 ---
They are highly toxic and hallucinogenic, but they are the iconic looking fairy mushroom.
Folklore has it that Fly Agaric is what enables reindeer to fly on Christmas Eve. The BBC's 'Weird Nature' series had a piece about this and you can see this on the BBC's official YouTube channel.
Perhaps their name should be changed to Fly Rudolph mushrooms instead?