Amy's Fascinating Fossils….
The children at Orton Primary School in Cumbria really enjoyed the STEM workshop that Amy Cooper, Quarry Manager, set up for them last week.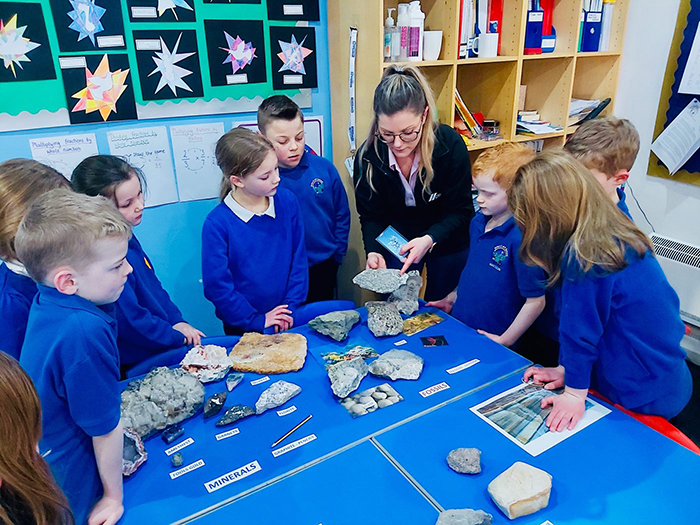 ---
Amy said: "We looked at rock types, how they are formed and how to identify them. I also included a few examples of minerals and some fossils that were collected in Cumbria and Wales. Thank you to Philippa O'Leary and Mike for lending me your special rocks to add to the collection.
"It was great to be invited into school to talk to the kids. They asked so many good questions and listened so well."
Mick Ripley, Aggs Operations Manager, commented: "Well done Amy, the first STEM Ambassador training event carried out in the North West. Looks like the children were fascinated by your presentation on geology. Thanks for putting so much effort into putting together the material that you used; it looks really good!"