CEMEX at Labour Business Conference
In December, the UK Public Affairs team were pleased to represent CEMEX at the Labour Party's Business Conference at Canary Wharf. This conference brought together 350 business representatives, at a full day of speeches and policy discussion.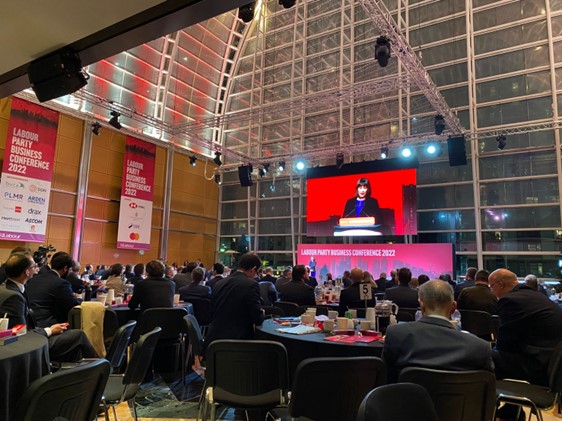 ---
This conference allowed us the opportunity to discuss our business with senior Shadow Cabinet members including the Leader of the Opposition, the Shadow Business Secretary, and the Shadow Minister to Science, Research & Innovation amongst many others.
Within these discussions we were able to cover issues including the delivery of and shift to a circular economy, policy and regulatory challenges concerning energy intensive industry, economic growth, the importance of the built environment, industrial decarbonisation and our Future In Action strategy.
The CEMEX team were able to provide a unique insight into the policy challenges with examples of what regulatory decisions mean in practice for industry, and how changes in policy could be of benefit to industry as a whole, along with CEMEX specifically.