CEMEX Rail Team Win Customer Care Award
CEMEX Rail team were very proud to win the Award for Customer Care at the RFG Awards 2019.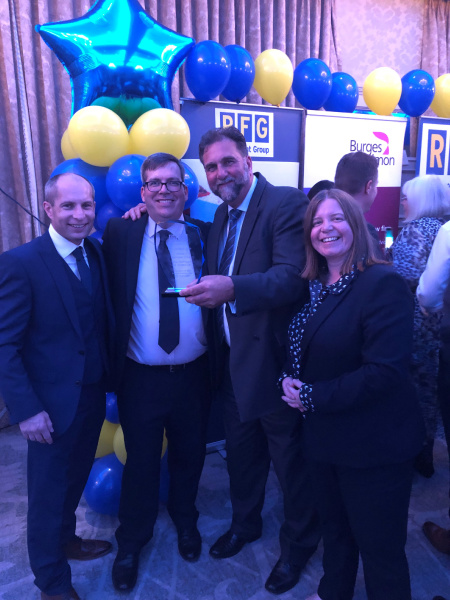 ---
The award was given jointly with Victa Rail for the work we have undertaken at Dove Holes to improve our rail loading and turnaround times. This was recognised as having been a significant step change in the area. It is supported by stats from Network Rail that show that for the first time ever that piece of the network is above the targets set for arrivals and departures. CEMEX were represented on the night by (pic left to right) Steven Coles, Nicholas Watson, Mark Grimshaw-Smith and Nicola Drabble.