CEMEX UK Achieves CEMEX Go 500 Customers Milestone
Customer Centricity Director Stuart Keighley reports that this week it was very pleasing to confirm that the UK has passed our 500 on-boarded customer milestone for our CEMEX Go digital customer solution.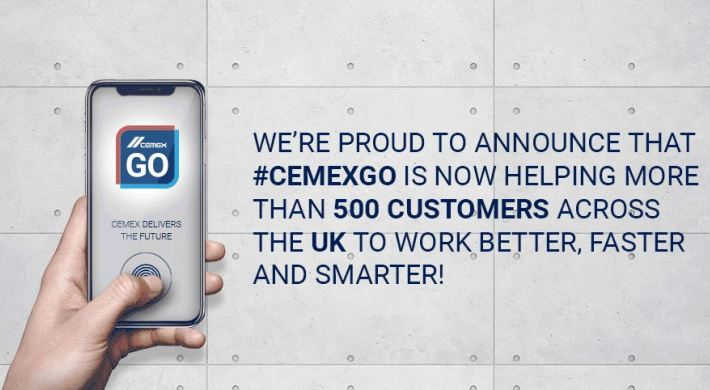 ---
Stuart commented: "The vast majority of these customers have been on-boarded through face to face visits by our Sales Executives supported by our Digital Support Partners. These have been very valuable meetings and interactions with our customers which sets the scene for effective take up and adoption of our new Digital Platform.
"This is great news and we acknowledge the efforts made by all the Teams, both in our Business and in the supporting Project Teams, in reaching this milestone. Thanks to you all! With new and higher targets for on-boarding now in place we can look forward to our reaching our next significant milestone of 1,000 in coming weeks."