Collessie Quarry Team Lends A 'Seaside' Hand
Three members of staff from Collessie Quarry had a great Lend-A-Hand opportunity with Fife Coast and Countryside Trust (FCCT) in May.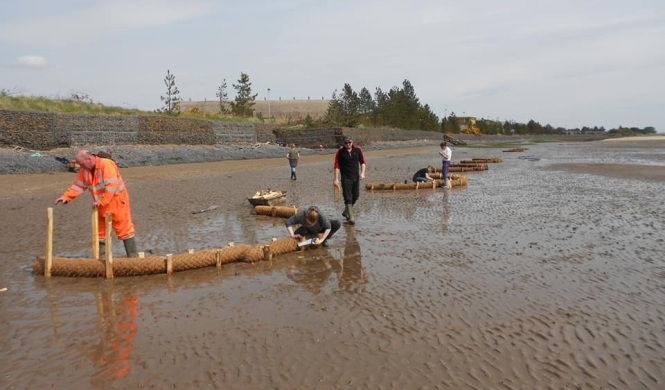 ---
They helped with installing saltmarsh bio-rolls along the Eden Estuary not far from St Andrews. This is related to a research project (Green Shores Project) run by St Andrews University which involves a pilot programme of placing bio-rolls (made from coconut fibre) to act as wave protections to the newly planted saltmarshes.
The aim of the research project is to restore the saltmarsh habitat in parts of Scotland and by restoring the saltmarshes, they could potentially be a key method to lower flood and erosion risk.
The team received some very appreciative comments from FCCT: "A huge thank you to our team of volunteers from CEMEX Collessie Quarry for a hard bit of graft to install bio-rolls out on the north shore of the Eden Estuary. A small band of volunteers and some sunshine combined to make a memorable day and a positive impact. Thanks!'