Early strength helps ASDA deliver
The Newport Readymix team had a very productive day last week, supplying 123m3 of Microtech for GRK Civils in a very busy Asda distribution centre.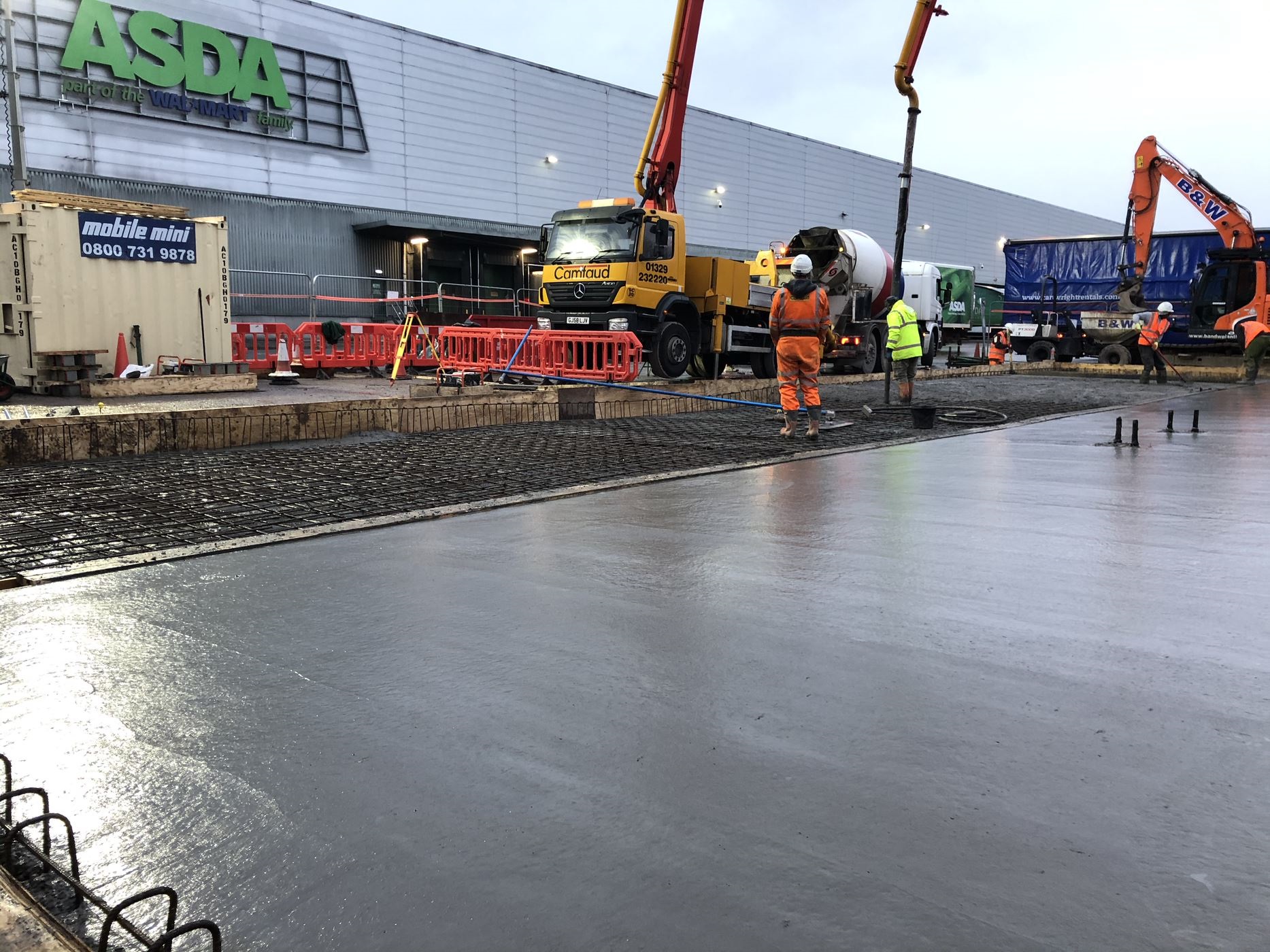 ---
Because of its early strength the work at the centre will be able to carry on much sooner than for more traditional concrete. Despite the sheer amount of Asda trucks moving in and out of the centre ahead of Christmas, the whole operation went very well and safely thanks to the courtesy of both Asda and CEMEX drivers. A big thank you to all the team involved.