Happy Christmas Benn Partnership!
CEMEX has donated some money to the Benn Partnership in Rugby for them to use for cultural celebrations this year and in 2020.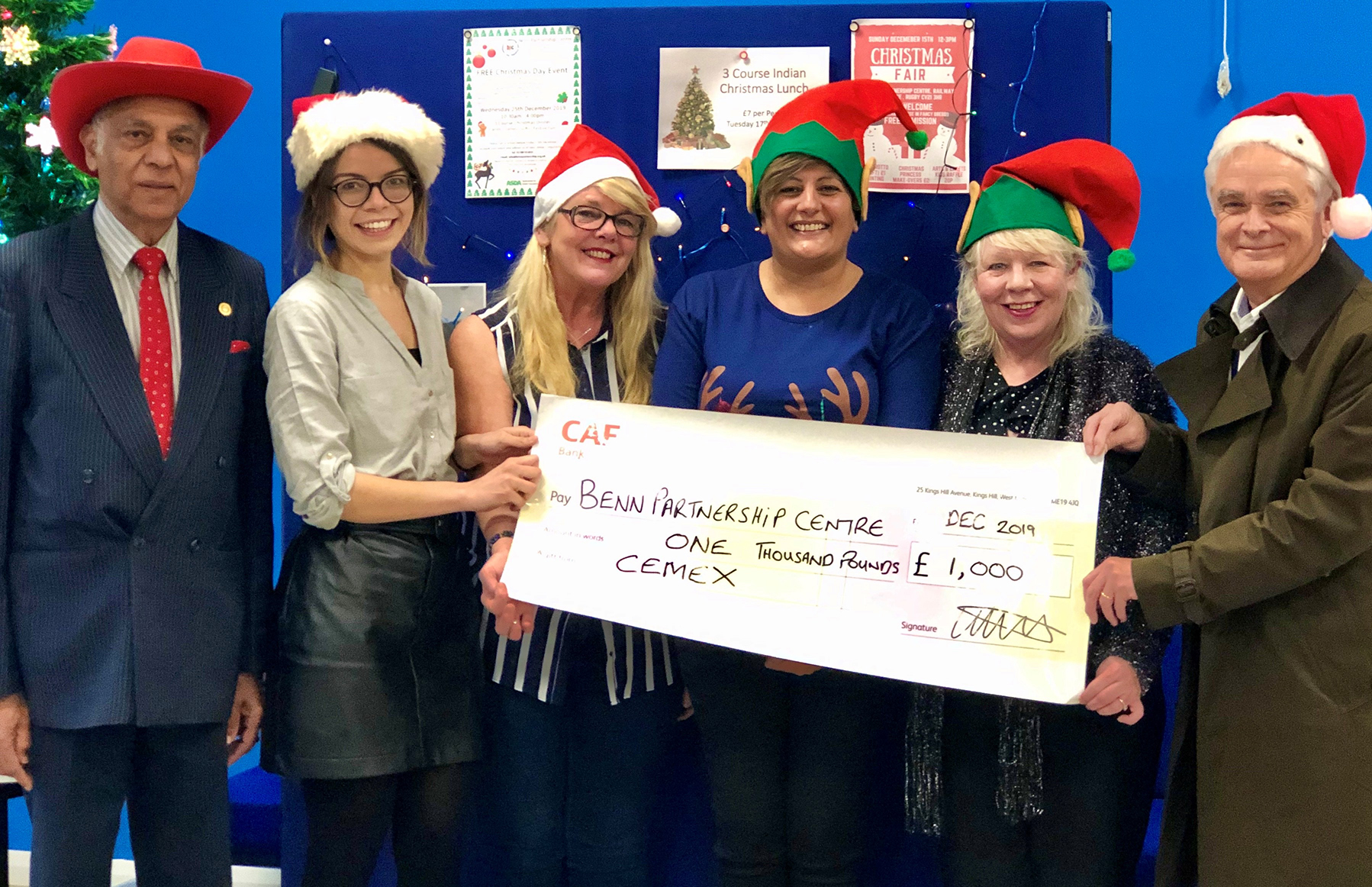 ---
The Benn Partnership serves local communities through support and advice. They offer adult learning opportunities, life skills and social activities, alongside events such as a Christmas Lunch and Colour Festival.
Pictured from left to right: Cllr. Ramesh Srivastava, Andlyn White CEMEX, Lesley Stone, Volunteer, Sonia Johns, Chairperson BPC, Fiona Phillips, Volunteer and Ian Southcott, CEMEX.