Keith Lacey Driver Of The Year Award 2018
Congratulations to Luke Siddaway and Martin Allcroft who won this year's Driver Of The Year Award.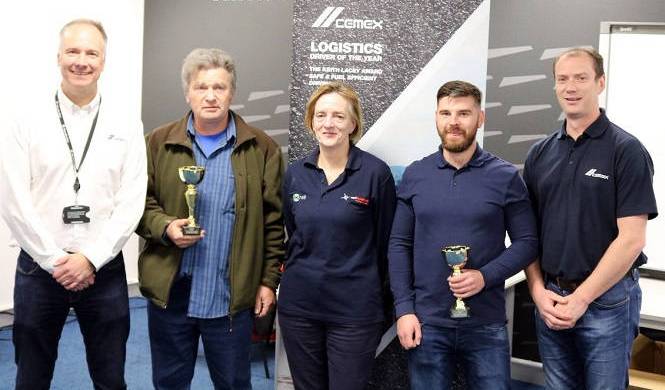 ---
The Award is in memory of Keith Lacey who was one of our drivers instrumental in improving the driving efficiency and safety of our fleet.
The inaugural competition took place last year and this year there was also a competition amongst our Aggs and Cement Drivers related to driving style. The events included driving skills, legal knowledge and fun activities.
This year 15 drivers successfully reached the finals and represented areas from across the UK. All the successful drivers had committed to safe and economic driving during the year. Last week's Finals Day hosted by Mercedes Benz and sponsored by our telematics provider, Verilocation, tested our best with Luke from Cement and Martin from Aggregates receiving the trophies.
Many thanks to everyone who took part and who organised the day. It is a great way to celebrate the best of our Drivers who do such a great job for CEMEX every day.