Successful logistics apprenticeship opens for 4th year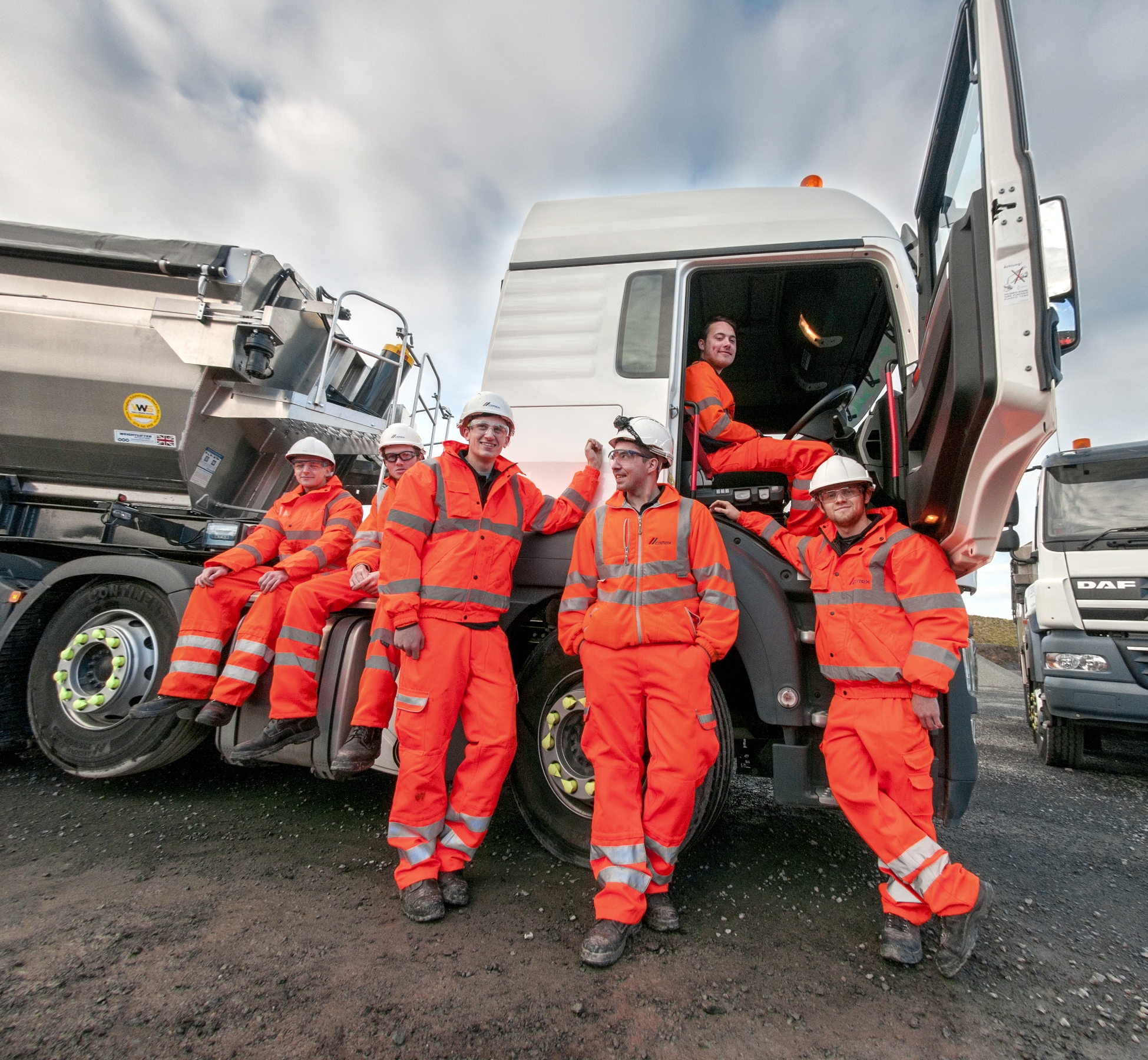 ---
The highly successful CEMEX logistics apprenticeship is opening for the fourth year to attract 19 youngsters into driving LGVs (large goods vehicles) delivering aggregates and cement.
The past three year courses has seen 29 young people graduate from the one year apprenticeship scheme, which is run in conjunction with training provider, Systems Training.
12 of the successful applicants will go into the aggregates operations and seven into cement, all of whom could graduate with a nationally recognised apprenticeship qualification in Driving Goods Vehicles, an LGV category C or C+E licence and a job as a LGV CEMEX driver.
Emily Luff, one of this year's cohort and an aggregate driver apprentice at Swinderby Quarry, Lincoln comments "The apprenticeship scheme has made me grow as a person, taught me how to act in the workplace and given me a career. I've learnt so much." More of Emily's ideas on the scheme can be seen at goo.gl/KovW5x
Co-ordinator of the scheme and Northern Regional Logistics Manager Carl Milton comments "As well as having basic qualifications we are looking for apprentices that have commitment, enthusiasm and initiative. As an industry, we have an aging workforce and the apprentices who have gone through our scheme are replacing those that retire. They bring a new energy into the company."
Further details on the scheme can be found at www.cemex.co.uk/careers.aspx
Ends
Notes to editors:
For further CEMEX details contact Elizabeth Young; email: Elizabeth.young@cemex.com t: 01932 583214.
More news stories can be found on Twitter @CEMEX_UK and on our website www.cemex.co.uk
Helping to build a Great Britain – CEMEX's vision is to help build a greater Britain by providing solutions to construction problems through our innovative building materials, our expertise, our understanding of the construction issues and our people. We aim to create the best service and the best solutions for a better future.
About CEMEX: CEMEX is a global manufacturer of building materials and the biggest Mexican investor in the UK, with 3,000 people employed across 450 sites nationwide. In this country, we are a leading provider of aggregates, cement, ready-mixed concrete and rail sleepers with annual sales of around £1 billion.