Willington Quarry Team Work With Parish Volunteers On Footpath Lend-A-Hand
Willington Quarry Manager, Bill Newton, reported that on 22nd August members of the Willington Quarry team helped improve a local footpath which was always very boggy when wet.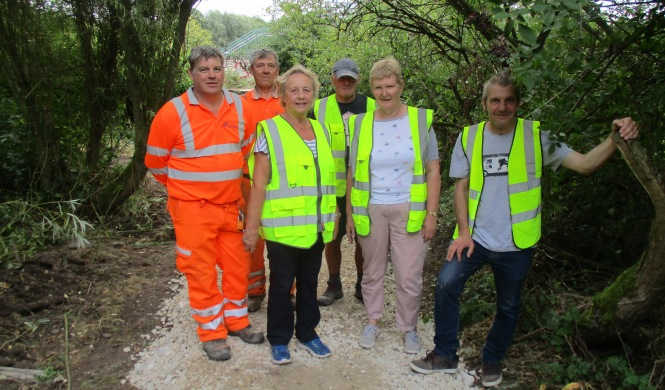 ---
CEMEX donated 20 ton of stone and a small mobile plant to complete the work.
This improvement is something the Parish Council had been wanting to achieve for some years but had been unable to complete. The local residents and members of the Parish Council are very pleased with the improvements made.
The picture shows Bill and Paul Rice, Quarry Supervisor, with volunteers from Willington Parish Council on the completed path. Well done team – excellent commitment and support to the local community and walkers.