Old and new - a journey through underground history
CEMEX Specialist Solutions have been supplying Shotcrete for four years now to the new Bank Station upgrade in London and have two years left to go.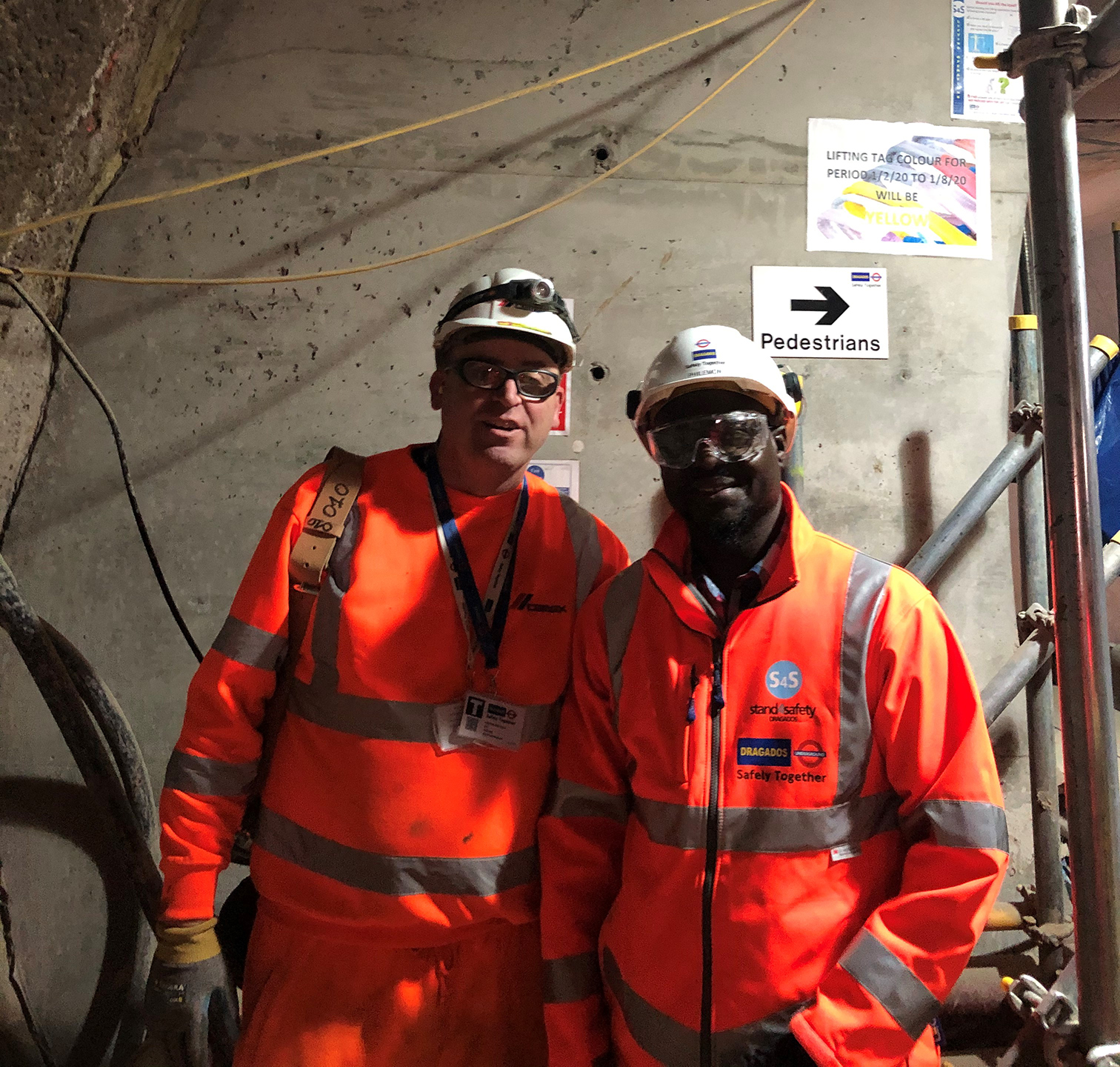 ---
Roger Taylor, Operations Manager DSM, and Dennis Gunner, Dry Silo Engineer, were lucky enough to visit the tunnel and were escorted by Phil Emon, Safety Engineer for Dragados, the main Contractor.
Roger comments, "To gain access to the new tunnel you have to pass through the old Victorian platform which was very interesting to see.
There is still evidence that a lucky few had managed to shelter from the Blitz in WW11. Seeing the Shotcrete being placed and seeing how CEMEX is helping to accomplish such a complicated project makes you feel proud to be part of it."
Bank and Monument together are used by more than 120 million passengers a year. That's an increase of 38% since 2008.
By 2022, the interlinked stations will feature several new escalators, a new station entrance and more room for Northern line passengers. This will increase capacity at the station by 40%.
More than 200 engineers and staff are working on site at Bank 24 hours a day until 2021. The station stays open to customers throughout the work. Most of the construction work is taking place below ground to minimise construction impact on the historically significant site which is bordered by 31 listed buildings.